The Guide to Alcohol Purchase in Singapore
Issue Preface
It's not uncommon for a tourist to be surprised that convenience stores in Singapore don't sell alcohol publicly after 10.30 pm and that public drinking is also banned after that time. Singapore prides itself on being a tourist destination that provides a vibrant nightlife scene for many around the world to enjoy and experience our culture. So when searching for affordable and convenient drinks in the middle of the night, many are often denied from purchasing and resort to buying drinks from bars and restaurants at bloated prices. Often time preventing them from having a good time as the prices of their purchase put them off. This article discusses why the alcohol sales ban is prevalent in Singapore and provides recommendations on where to acquire affordable alcoholic products in late-night Singapore. 
Background to Alcohol Ban Law
As a measure to curb any unlawful behaviors that may be derived from alcohol intoxication, the Singaporean government introduced a nationwide ban on all convenience stores (supermarkets, neighborhood corner stores, convenience stores, etc.) for the sale of alcohol after 10.30pm in 2013. This coincided with the Little India Riot which took place in the same year, on the back of a death of a foreign worker in a traffic accident which ignited a riot that was fueled by intoxicated behaviors. With the government already considering legislation to hinder intoxicated behaviors that may lead to public disturbance, the Little India Riot was the final nail in the coffin that caused the alcohol sales ban to kick in. 
The main reason why the alcohol sales ban was targeted at those establishments was due to the fact that they were able to readily provide both affordable and extensive ranges of alcoholic products to consumers. Resulting in the masses being able to purchase alcoholic products conveniently at a staggering volume and consuming those products on the go or in public. In turn, to a certain extent, it causes public disturbance through intoxication from groups that engage in heavy drinking as they cannot control their drunken behaviors. Posing a serious risk to the high safety and security standards Singapore prides itself on. 
Where to buy alcohol in SG usually? (before 10.30 pm)
Singapore, with the alcohol sales ban, still allows easy access to alcoholic products before 10.30 pm.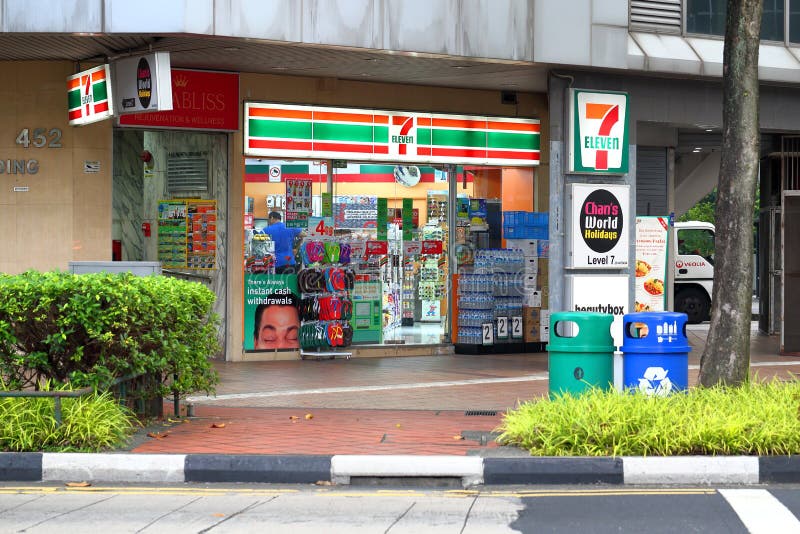 Convenience Stores - provide the most convenience to tourists due to the sheer amount of outlets they have throughout the nation. Although they do not carry an extensive range of products, the products they do carry are often times fail-proof as those products are from well-known brands and are already palatable to the consumers.
Supermarkets -
as compared to convenience stores, there aren't as many supermarkets. However, they are still extremely convenient as there is one located almost every couple of blocks from the shopping malls to office buildings. Supermarkets, with their size, do carry more variety of alcoholic products. So this allows more variety for consumers, which also comes with a reasonable price. 
Neighborhood Corner Stores - similar to most convenience stores in terms of products carried, corner stores are uncommon sights for tourists and largely cater to the local demographic due to them only being located in the heartlands and not touristy areas. Corner stores are friendly to the wallets, but don't receive as much attention as they aren't located in town.
How much does it cost to drink out after 10.30 pm?
With the law preventing the sales of alcohol by convenience merchants after 10.30 pm, it has allowed establishments such as bars, restaurants and clubs to fully take advantage of the alcohol demands that deepen throughout the night.  
The typical cost for alcoholic beverages in Singapore's nightlife districts is as follows (prices are exclusive of GST- 7% and Service Charge-10% of the total bill):
Beer:
Pint: $12-$20

Tower: $70-$100

Bottled: $10-$12

Cider: $12-$20
Cocktail:
Spirits:
Bottle: $180-$250

Glass: $15-$25
Wines:
Bottle: $80-$200

Glass: $18-$30
PRIME LIQUOR: YOUR ONE-STOP SOLUTION TO LATE-NIGHT ALCOHOL DELIVERY AND PURCHASE WITHOUT BREAKING THE BANK!
What is Prime Liquor?
Prime Liquor is a local distributor and wholesaler of alcoholic products. We offer an extensive range of products ranging from beers, whisky, spirits, soju, etc. With all products coming at an affordable price and no hidden costs, as compared to F&B establishments that are allowed to operate and sell alcohol throughout the night. Attractive bundles and packages are also offered in order to provide our consumers with the best possible experience because we believe in and champion the philosophy of providing good drinks for good moments. 
Why prime Liquor?
As Prime Liquor operates deep into the night until 2 am, it provides a greater alternative to anyone that would like to satisfy their alcohol craves with no hidden costs and at an affordable price. As compared to F&B establishments, a greater degree of customizability can also be afforded to our customers when ordering due to the extensive range of products that we carry. We are sure to have products that suit each and everyone's preferences and needs. Topping that up, we provide delivery of orders to any part of Singapore within an hour of the order. Allowing greater convenience to any customer as they do not have to physically engage in the act of buying but do so through their personal devices. 
How to order from Prime Liquor?
At Prime Liquor, we made it as easy as possible for any consumer to order from us, we believe that no consumer should go through backbreaking work in order to purchase something that they need. Hence, we are available on popular food delivery platforms such as Grab and Food Panda, which allow consumers to order from us in a couple of taps. Alternatively, consumers may also visit us on our website where detailed information about products, campaigns, and also promotions can be found. The purchasing process has been designed to be seamless so as to provide any consumer with a good experience and a greater deal of convenience. 
---